This is where you can get the goods on all of the TCW roster!

"THE GOLDEN BOY" TY B. RICH
From: Beverly Hills, CA
Quote: The Classiest there is, was, or ever will be
Finisher: The Moneymaker, The Stock Market Crash
Theme Music: Vanilla Ice-Ice,Ice,Baby
There isn't alot that can be said about Ty B. Rich that he won't willingly offer himself, as one of the most out-spoken wrestlers to ever grace TCW rings. He is the man who calls himself every woman's dream and every man's nightmare..and with a deadly arsenal of moves, and a trusty 24 carat gold brick by his side, who's to argue?

"THE BIG DICK" RICHARD DANIELS
From: Winnipeg, Canada
Quote: You will feel the wrath of the Danaconda
Finisher: The Dan-gerous Bomb, The Danaconda
Theme Music: ACDC-Big Balls
He is the indestructible force. The strongest of the strong. The biggest of the big. He is the Big Dick. While power moves are common, and expected, Daniels also possesses aerial skills, mainly a massive frogsplash. He is one big, stiff, dick.

MITCH PARADISE
From: Maui, Hawaii
Quote: It won't be paradise for you
Finisher: Pain in Paradise
Theme Music: Guns and Roses-Paradise City
This flashy newcomer is new to TCW, but eager to make a big impact. From his hawaiian shirts to his shades, Mitch is a fan favorite who can wrestle with the best of them. His most prolific attribute is his ability to make opponents tap out, specifically to his own version of the Sharpshooter, "The Pain in Paradise".

"LOSER" JOE E. JACKSON
From: Unknown
Quote: I'm going to beat you bad, mister
Finisher: Has he ever won a match?
Theme Music: Beck-Loser
This mysterious man has joined TCW and is hiding under a large blanket. He has a history of losing...will his time in TCW be any different?

TRIPLE X
From: Salt Lake City, Utah
Quote: I'll kick your ass later
Finisher: The X-Bomb
Theme Music: Bad Boyz
Triple X is one half of the bad Boyz, and has a great deal of wrestling background behind him, havng previously competed in another defunct local promotion. When ever he steps into the ring, his opponents never know what to think. Triple X will do anything to prove that he is the real champion in the federation. One
thing is forsure, Triple X can and will make his presence felt here in TCW.

"MANIAC" MIKE ADAMS
From: Winnipeg, Manitoba
Quote: Don't hate me for who I am, hate yourselves for who you'll never be.
Finisher: The A-Bomb Backbuster
Theme Music: Bad Boyz
As the other half of the bad boyz, this Maniac will only think of The Bad Boyz, and will do anything to help his partner, but his high amount
of enemies makes that a rare happening.

MR. MIKE KROFFONE
The "man with the golden larnyx" is the voice of TCW, providing wit and humour while calling an intelligent match.


CODY CALVERT
New to TCW, Cody is the lead interviewer for the promotion. He has yet to get assaulted by a wrestler, but one supposes it will only be a matter of time.

STRIPES McGEE
The senior official in TCW, Stripes calls it right down the middle and the fans love his patented somersault ring entrance.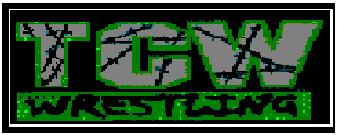 Others include:



George Scott Thomas, Paul Sean Thomas, Justin Kase, and "Pricey" Alistair Pricewell (The Upper Class), "Big Dawg" Paul Taylor, "Whiteboy" Steve and DJ Brownskin (Tha Ghetto Supastarz), The Italian Stallion, Tony the Pony, and Pete Zaria (The Italian Thoroughbreds), The Asian Sensation, Gim Fantastic, and many more are currently in negotiations..check back often!

Email:
TCW@home.com
Website:
www.tcwrestling.freeservers.com