MATCH RESULTS/NEWS

TCW IS UNDER WAY!




Results from the Canada Day Special held on Saturday, July 1:


Mitch Paradise def. "Loser" Joe E. Jackson via submission after applying the "Pain in Paradise". Afte the match Paradise spit on a helpless Joe E. Jackson.
"The Big Dick" Rich Daniels def. "The Golden Boy" Ty B. Rich by pinfall after applying the Dan-gerous Bomb. Ty B. Rich hit the Stock Market Crash on Dick earlier in the match, but senior official Stripes McGee was knocked out and unable to make the pin. After the match "The Golden Boy" clocked Dick with his 24 carat gold block to end the show.



Results from the TCW dark match held on Sunday, June 25:


The Class Acts were forced to battle one another in order to keep there title shot open for the first supercard. After a grueling 25 minute epic that saw "The Golden Boy" Ty B. Rich kick out of "The Big Dick" Rich Daniels' "Danaconda", Dick kicking out of "The Stock Market Crash", and numerous weapons such as shoes, large rocks, and broomsticks used on both combatants, Ty would prevail after hitting "The Moneymaker" on a steel chair for the victory. After the match Ty helped his tag team partner up and then offered his hand in a mutual showing of respect. However, when Dick reached, Ty clocked Dick in his head with a steel-toed boot! This war is only beginning, folks.




"CANADA DAY SPECIAL"


Matches signed for the Canada Day Special include:
Newcomers "Loser" Joe E. Jackson vs. Mitch Paradise & "The Golden Boy" Ty B. Rich vs. "The Big Dick" Rich Daniels in a rematch from the House Show on Sunday 25.


Results of the show will be posted on Sunday.



TWO NEW TALENTS ADDED TO ROSTER


TCW has come to terms with two new signings who will debut at the Canada Day Special. Not much is known about the two; Mitch Paradise we know iss from Hawaii, and is a proficient submissions artist; and "Loser" Joe E. Jackson, well...we're searching the archives to find the last time he has actually won a match.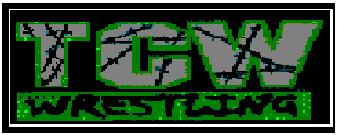 Email:
TCW@home.com

Website:
www.tcwrestling.freeservers.com